As we get closer to the beginning of the school year, some of you may be realizing that you are going to need certain software for your courses. In all honesty, every student needs to buy software nowadays, it really just depends on what you need for your particular major. As many of you know, buying  discount software online can be a very sketchy undertaking, as unfortunately, the internet is flush with scams and spam. Pirating is also not advisable, as it can get you kicked out of university or even worse, leave you with a criminal record.
This is why we decided to review our favorite discount software website, www.RoyalDiscount.com, so you can rest assured that you are shopping safe and buying genuine software this semester.

RoyalDiscount.com is a website specializing in discounted software. A combination of  wholesale muscle and low overhead costs allow them to offer some of the cheapest prices online for established software from Microsoft, Adobe, McAfee and many more industry leaders. And it is all 100% guaranteed genuine. They even offer a 30 day guarantee on all software purchased to make sure their customers are fully satisfied. This is not common practice in software sales, and just goes to show that the customer is central to their operation (which is becoming more and more rare these days).
If all this isn't enough to make you feel comfortable shopping with RoyalDiscount, they donate 10% of every purchase to charity. That's right. You're saving money, buying genuine products and giving to charity. Realistically, there's no reason this shouldn't be your one stop shop for every piece of software you buy from now on.
Continuing the back to school spirit,  here are a few student software suggestions you can find on RoyalDiscount.com, with a quick price comparison to retail:
(compared to $139.99 on microsoft.com) The holy grail of student software, Microsoft Office Home and Student, refreshed for 2013, includes Microsoft Word 2013 for all your essays and projects, Microsoft Powerpoint 2013 for  easy presentations, Microsoft Excel 2013 for all your database needs and finally, Microsoft OneNote 2013 to keep all your notes in one convenient place. If you are on a PC, you'll be hardpressed to get through a semester without the Office suite.
(compared to the MSRP of $89.99, discounted to $59.99 on norton.com) A complete antivirus and internet security suite, Norton's latest software will keep your precious schoolwork (and all your awesome university pictures) safe and secure. With a feature list too long to post, this software  uses the latest technology to detect, identify and delete any threat to your computer. As you're mom once told you, 'always use protection'. Do NOT allow a virus to affect your GPA by riding bareback. We suggest Norton based on experience.
(compared to $199.99 on microsoft.com) Keeping up to date with the latest operating software is recommended practice in the world of computer geeks. The Windows 8 upgrade provides a seamless upgrading process from a previous Windows operating system. Having all the new features Microsoft has added to their latest operating system will maximize your potential as a social media master responsible student this year.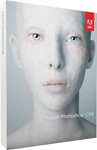 (compared to $900 on adobe.com) The industry standard for graphic design. If you are enrolled in any graphic design, photography, editing or even marketing classes, Photoshop is a necessity. Chances are those that are buying Photoshop CS6 need no introduction to the product, and for the rest of you who are on the fence and trying to decide, just consider this: If you need a very powerful photo editor, an all in one package, then buy Photoshop. There's simply no competition.
As previously mentioned, the software you may be looking for is dependent on your major, but RoyalDiscount.com should be the first place you check. Its unlikely you'll need to search any further.
photo credit: neodelphi via photopin cc
photo credit: RoyalDiscount