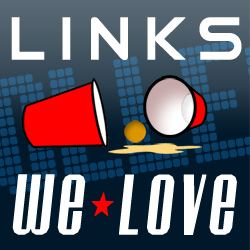 The Harry Potter Crew Gets Sorted Into Colleges
https://collegecandy.com/2011/07/04/college-candy-sorting-hat-the-hp-crew-goes-to-college-in-the-us/
We're working with Sony!
Look out for some new blog posts about my experiences with their all new laptop. For now, check out https://www.sonystyle.com and check out all the great electronics for College students and professionals of all kinds!
We're working with Adobe! 
These guys make the most thorough suite of creative products I've ever used. Download the free trial and stay tuned for my experiences with their products and much much more from the Adobe camp!
5 Tech Things Every Girl Should Know How to Do
https://collegecandy.com/2011/07/05/5-tech-things-every-girl-should-know-how-to-do/
Meet Kara Apel, Awesome College Cures Writer and Brilliant Young Mind!
https://karaapel.wordpress.com/ 
…and read her blog at https://karaapel.wordpress.com/blog/
How to: Eat on a Weekend Away With Friends
https://college.biggirlssmallkitchen.com/2011/07/how-to-eat-on-a-weekend-away-with-friends.html
How To: Snack Well While Traveling
https://college.biggirlssmallkitchen.com/2011/07/how-to-snack-well-while-traveling.html
The Pioneer Girl: Simplicity
https://college.biggirlssmallkitchen.com/2011/07/the-pioneer-girl-simplicity.html

Panzanella Three Ways
https://college.biggirlssmallkitchen.com/2011/06/panzanella-three-ways.html

Hangover Cures Around The World
https://college.biggirlssmallkitchen.com/2011/06/hangover-cures-around-the-world.html
We're only one week away from the College Candy big summer party.  Be sure to tell everyone you know, and anybody in the tri-state area should head up to NYC and check it out!
https://collegecandy.com/2011/07/04/youre-invited-to-the-collegecandy-summer-party-in-nyc/